Softbody Simulation V73 | Hydraulic Press ❤️ C4D4U
Softbody Simulation V73 on YouTube
How does the Watermelon feel? What do you feel? Here comes my third Hydraulic Press Softbody Simulation. The poor watermelon 🤣😋
I hope you like this video and the sound.
I like the sound effects but it didn't turn out that great for me. I know it can be done much better. I still need to practice a bit.
Nevertheless, I hope that I was able to implement the idea well.
Unfortunately, as usual, I made a mistake, actually there were two. I was able to normalize the first one a bit with a sound effect. The second mistake is the gloss at the end.
Actually, the watermelon should still shine at the end, so even in the press. As always, I noticed this only after rendering.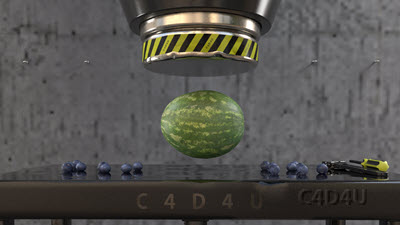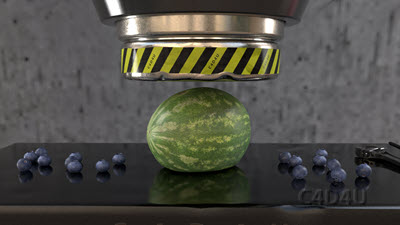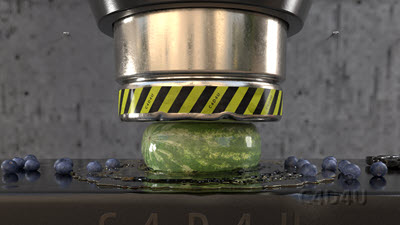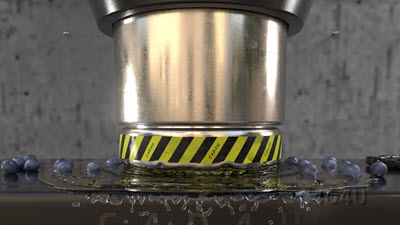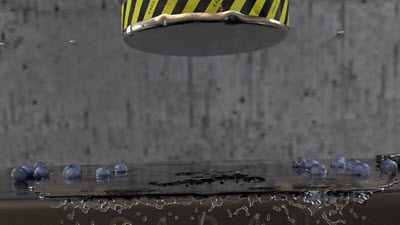 Calculation time for Liquid any hours.
————————————————————
Rendertime:
00 Days
15 Hours
42 Minutes
52 Seconds
————————————————————
Rendered by multiple computers!
My Equipment:
https://c4d4u.one/my-equipment/
————————————————————
In the future I will learn more Blender and Houdini FX. Blender is very cool and free.
❤️❤️❤️———————————————————————————————
If you would like to support me, feel free to buy me a coffee ☕ 😃❤️
❤️❤️❤️———————————————————————————————
Twitter:
https://twitter.com/C4D4U
Facebook:
https://www.facebook.com/C4D4U
Instagram:
https://www.instagram.com/c4d4u/
TikTok:
https://www.tiktok.com/@c4d4u
Relax and enjoy this video. ASMR for my eyes. Some people make it happy and satisfied. It also has a calming effect.
ASMR = Autonomous sensory meridian response
[custom-related-posts title="Related Posts" order_by="title" order="ASC" none_text="None found"]