Cinema 4D Test Simulations
In this area you find my Cinema 4D Simulations & Tests.
It's a lot of fun to work with the possibilities of Cinema 4D. I like to play with the possibilities of the Dynamics Engine, but also with Softbody and a lot more. The ideas for such simulations are not enough for me. I would make a lot more simulations but unfortunately these simulations take a lot of time to render.
I hope you enjoy the simulations 😉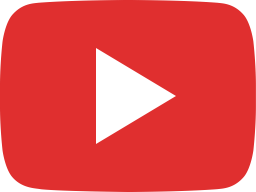 Next bad hair result ( I need a hairdresser )🤣
What happened? Working with hair is not that easy. I think I need a better hairdresser 🤣 I actually wanted to quickly create an animation in between. The preparation looked good and of course I didn't check every frame. You can imagine that in itself it is pretty annoying when you get such a result and actually expected something different. So you can see what it looks like and which errors can creep in. I'm pretty sure it was my mistake and related to collision tags. I had the objects very far apart, but unfortunately it happened anyway. Since the faulty videos seem to be watched quite often, I thought that I would also publish this here. But I'm angry anyway. I have 3 bugs in here. 2 times with the hair and once again a problem with the backlight (flickers briefly). ASMR for my eyes 😉 Relax and enjoy this video. Some people make it happy and satisfied. It also has a calming effect. It makes a lot of fun to work with the Dynamics Engine. Here I used hair again. Many people liked the last video with hair. This is the reason for more hair. Rendertime: 36 hours (without motion blur) (calculated by two PC (1 Quadro RTX 8000, 1 Titan RTX and 2 Titan Xp)). My Equipment: https://c4d4u.one/my-equipment/ My little Wishlist ❤️😍❤️ https://www.amazon.de/hz/wishlist/ls/37LL18FXKSXXM?ref_=wl_share Official Website: https://c4d4u.one Instagram: https://www.instagram.com/c4d4u/ twitch: https://twitch.tv/c4d4u/ ASMR = Autonomous sensory meridian responseC4D4U: Animations and some Cinema 4D tutorials https://www.youtube.com/c/C4D4U ******************************* ❤️❤️❤️ You want to support me? 😍 https://www.paypal.com/cgi-bin/webscr?cmd=_s-xclick&hosted_button_id=GABJNULZQ44TU&source=url Thanks a lot for this ❤️ The donations flow into hardware, software and, of course, sweets that I will eat while creating the animations. ******************************* ❤️❤️❤️ MUSIC-MODE 😉 Dont Stand a Chance Instrumental Version by OFRIN https://artlist.io/Christian-113099 I have a license 😉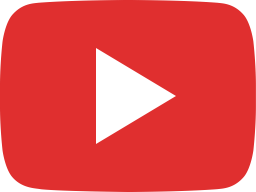 SOFTBODY SIMULATION / ANIMATION Playground V29
This is Softbody Simulation / Animation Playground V29. This animation is like a test. The camera is closer to the object and I am trying to improve the material for the objects. I hope you like it 🙂 My other channel: 3D-Simulations https://www.youtube.com/channel/UCXct058BG2rwYrGb_sPJ-Xw ==== THANK YOU === ❤😀❤ If you buy something from Amazon, you can support me by clicking on this link: https://amzn.to/3d0JeuF ==== ========= ==== ❤😀❤ Many like my Softbody Tetris videos. There are some Pieces from Tetris in the video. The Tetris objects are not soft this time. The calculation time would be too high. ASMR for my eyes 😉 Relax and enjoy this video. Some people make it happy and satisfied. It also has a calming effect. This Softbody Animation was created with Cinema 4D. It makes a lot of fun to work with the C4D Dynamics Engine. Here i used Softbody Dynamic Tags. The Rendertime: 12 hours (calculated by one PC and 2 Titan Xp). My new Setup: Nvidia Titan RTX: https://amzn.to/34kIgq0 Nvidia Titan Xp: https://amzn.to/3dZy4Yc Monitor: LG https://amzn.to/2XgjQMH Keyboard: Kensington https://amzn.to/2XjeujE Mouse: Logitech https://amzn.to/3aQoR2w My little Wishlist ❤️😍❤️ https://www.amazon.de/hz/wishlist/ls/37LL18FXKSXXM?ref_=wl_share SPECIAL THANKS for soooo many ideas 😉 ******************************* ❤️❤️❤️ You want to support me? 😍 https://www.paypal.com/cgi-bin/webscr?cmd=_s-xclick&hosted_button_id=GABJNULZQ44TU&source=url Thanks a lot for this ❤️ The donations flow into hardware, software and, of course, sweets that I will eat while creating the animations. ******************************* ❤️❤️❤️ ASMR = Autonomous sensory meridian response C4D4U: Animations and any Cinema 4D tutorials https://www.youtube.com/c/C4D4U Official Website: https://c4d4u.one MUSIC-MODE 😉 Dive by Stanley Gurvich (Binary Love) https://artlist.io/Christian-113099 (I have a license)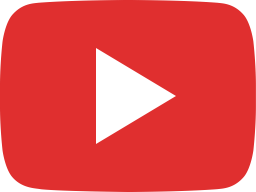 Mistake: Softbody Tetris V19 (Sorry for that)
Mistake Version. This is my Softbody Tetris Version V19 with some mistakes. I still wanted to upload it so you can see what problems can arise when creating animations. It also looks kind of interesting anyway. The differences in brightness can arise when rendering with multiple computers if you do not take the necessary precautions. The hair is not visible in some places. Of course, there are also many people with bald or little hair, but actually the hair should be clearly visible everywhere. In the end there were problems with the tetromino falling down. But that looks funny. Why did I upload it despite the errors? I have very little time and the rendering time is huge. The next upload takes several days or weeks. All the effort would be free (even if it's my own fault). That is why I have now uploaded this version. I hope for your understanding. Please write it in the comments if it is ok. ==== THANK YOU === ❤😀❤ If you buy something from Amazon, you can support me by clicking on this link: https://amzn.to/3d0JeuF ==== ========= ==== ❤😀❤ ASMR for my eyes 😉 I love the original Tetris game. Relax and enjoy this Tetris video. Some people make it happy and satisfied. It also has a calming effect. Rendertime: 76 hours. Three PC and 1 Quadro RTX 8000, 2 Titan RTX and 2 Titan xP. My Equipment: https://c4d4u.one/my-equipment/ My little Wishlist ❤️😍❤️ https://www.amazon.de/hz/wishlist/ls/37LL18FXKSXXM?ref_=wl_share C4D4U: Animations and any tutorials https://www.youtube.com/c/C4D4U https://c4d4u.one Twitter: https://twitter.com/C4D4U Facebook: https://www.facebook.com/C4D4U-420803691739156 Instagram: https://www.instagram.com/c4d4u/ TikTok: https://www.tiktok.com/@c4d4u ******************************* ❤️❤️❤️ You want to support me? 😍 https://www.paypal.com/cgi-bin/webscr?cmd=_s-xclick&hosted_button_id=GABJNULZQ44TU&source=url Thanks a lot for this ❤️ The donations flow into hardware, software and, of course, sweets that I will eat while creating the animations. ******************************* ❤️❤️❤️ The music I have create by myself. I used a MIDI File and Ableton LIVE to change the sounds. It makes a lot of fun to make music. But I have less time. This is the reason there are not many other music from me. #俄罗斯方块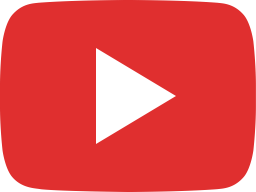 SOFTBODY SIMULATION / ANIMATION V7
A little race between different colors and the Mercury Ball. SOFTBODY SIMULATION V7 / ANIMATION. ASMR for my eyes 😉 ❤😀❤ Do you already know the first Softbody Game for Android: https://play.google.com/store/apps/details?id=com.SouthGamesStudio.JellyChill ❤😀❤ Of course I know that the color has nothing to do with the speed. But I thought that was funny. The different colors were requested by: Bichos Bichos The colors are wrong (sorry for that Bichos Bichos). I could have sworn the red ball wins. When playing the animation was always the red ball in front. All balls have the same setting. I think because Mercury is first from the left. Why the blue ball falls back so I do not know. Maybe little different starting points. Rendertime: 10,5 hours (REDSHIFT + 2 TITAN xP). Working Time: normal (any hours) 😉 Why any hours? Usually it only takes minutes, but I'm always dissatisfied and always try something new. I also learn the settings of REDSHIFT. The Program crashes several times. By moving the Numbers (1,2,3,4,5). I think the problem was that i have placed it under a cached Object. Nvidia Titan RTX: https://amzn.to/34kIgq0 Nvidia Titan Xp: https://amzn.to/3dZy4Yc Monitor: LG https://amzn.to/2XgjQMH Keyboard: Kensington https://amzn.to/2XjeujE Mouse: Logitech https://amzn.to/3aQoR2w My little Wishlist ❤️😍❤️ https://www.amazon.de/hz/wishlist/ls/37LL18FXKSXXM?ref_=wl_share Twitter: https://twitter.com/C4D4U Facebook: https://www.facebook.com/C4D4U-420803691739156 Instagram: https://www.instagram.com/c4d4u/ TikTok: https://www.tiktok.com/@c4d4u ASMR = Autonomous sensory meridian response C4D4U: Animations and any Cinema 4D tutorials https://www.youtube.com/c/C4D4U Official Website: https://c4d4u.one MUSIC-MODE 😉 "Thump" from YouTube Library Thump von Audionautix ist unter der Lizenz "Creative Commons Attribution" (https://creativecommons.org/licenses/by/4.0/) lizenziert. Interpret: http://audionautix.com/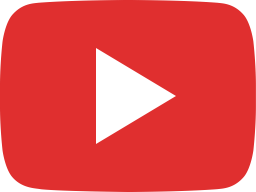 SOFTBODY TETRIS V22
Here is the twenty-second version of Softbody Tetris. It's a little different but I hope you like it anyway. I hope you are not mad that I did not use a jello and no different colors this time. But I just wanted to do something different. ==== THANK YOU === ❤😀❤ If you buy something from Amazon, you can support me by clicking on this link: https://amzn.to/3d0JeuF ==== ========= ==== ❤😀❤ As always, I have something to complain about about the animation 😎 The texture moves a little too much. Finding the right music was not easy. In retrospect, it would have been cooler to put a cool Chinese character on the wall in the background. Sorry for the BOOOOOM at the end. It is a bit too loud. Rendertime: 39 hours. Three PC and 1 Quadro RTX 8000, 2 x Titan RTX and 2 Titan xP (Rendertime / 3). My Equipment: https://c4d4u.one/my-equipment/ My little Wishlist ❤️😍❤️ https://www.amazon.de/hz/wishlist/ls/37LL18FXKSXXM?ref_=wl_share Website: https://c4d4u.one Twitter: https://twitter.com/C4D4U Facebook: https://www.facebook.com/C4D4U-420803691739156 Instagram: https://www.instagram.com/c4d4u/ TikTok: https://www.tiktok.com/@c4d4u ******************************* ❤️❤️❤️ You want to support me via PayPal? 😍 https://www.paypal.com/cgi-bin/webscr?cmd=_s-xclick&hosted_button_id=GABJNULZQ44TU&source=url Thanks a lot for this ❤️ The donations flow into hardware, software and, of course, sweets that I will eat while creating the animations. ******************************* ❤️❤️❤️ MUSIC-MODE 😉 Seven Swords by Oliver Michael https://artlist.io/Christian-113099 I have a license 😉 #俄羅斯 方塊 #Tetris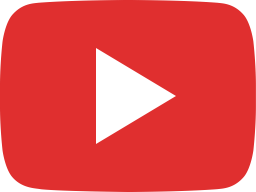 SOFTBODY TETRIS V22
Here is the twenty-second version of Softbody Tetris. It's a little different but I hope you like it anyway. I hope you are not mad that I did not use a jello and no different colors this time. But I just wanted to do something different. ==== THANK YOU === ❤😀❤ If you buy something from Amazon, you can support me by clicking on this link: https://amzn.to/3d0JeuF ==== ========= ==== ❤😀❤ As always, I have something to complain about about the animation 😎 The texture moves a little too much. Finding the right music was not easy. In retrospect, it would have been cooler to put a cool Chinese character on the wall in the background. Sorry for the BOOOOOM at the end. It is a bit too loud. Rendertime: 39 hours. Three PC and 1 Quadro RTX 8000, 2 x Titan RTX and 2 Titan xP (Rendertime / 3). My Equipment: https://c4d4u.one/my-equipment/ My little Wishlist ❤️😍❤️ https://www.amazon.de/hz/wishlist/ls/37LL18FXKSXXM?ref_=wl_share Website: https://c4d4u.one Twitter: https://twitter.com/C4D4U Facebook: https://www.facebook.com/C4D4U-420803691739156 Instagram: https://www.instagram.com/c4d4u/ TikTok: https://www.tiktok.com/@c4d4u ******************************* ❤️❤️❤️ You want to support me via PayPal? 😍 https://www.paypal.com/cgi-bin/webscr?cmd=_s-xclick&hosted_button_id=GABJNULZQ44TU&source=url Thanks a lot for this ❤️ The donations flow into hardware, software and, of course, sweets that I will eat while creating the animations. ******************************* ❤️❤️❤️ MUSIC-MODE 😉 Seven Swords by Oliver Michael https://artlist.io/Christian-113099 I have a license 😉 #俄羅斯 方塊 #Tetris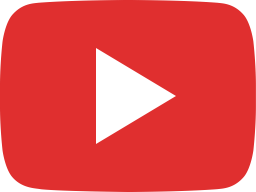 Marble Run Animation #2
Here comes my second video of the series "Marble Run Animation". I hope you like the second animation too. I really like the Marble Run.I know that you like soft body animation more, but with Marble Run I add some variety to my animations. Sorry: I used too big and too many cubes. I think it would have looked a little better with smaller cubes. ******************************* ❤️❤️❤️ You want to support me? 😍 https://www.paypal.com/cgi-bin/webscr?cmd=_s-xclick&hosted_button_id=GABJNULZQ44TU&source=url Thanks a lot for this ❤️ The donations flow into hardware, software and, of course, sweets that I will eat while creating the animations. ******************************* ❤️❤️❤️ In the future I will learn more Houdini FX. Rendertime: 61.5 hours (3 PC (1 Quadro RTX 8000, 2 TITAN RTX and 2 Titan Xp)). My Equipment: https://c4d4u.one/my-equipment/ My little Wishlist ❤️😍❤️ https://www.amazon.de/hz/wishlist/ls/37LL18FXKSXXM?ref_=wl_share ******************************* ❤️❤️❤️ Official Website: https://c4d4u.one Twitter: https://twitter.com/C4D4U Facebook: https://www.facebook.com/C4D4U-420803691739156 Instagram: https://www.instagram.com/c4d4u/ TikTok: https://www.tiktok.com/@c4d4u Relax and enjoy this video. ASMR for my eyes. Some people make it happy and satisfied. It also has a calming effect. ******************************* ❤️❤️❤️ ASMR = Autonomous sensory meridian response C4D4U: Animations and any Cinema 4D tutorials https://www.youtube.com/c/C4D4U MUSIC-MODE 😉 On the Horizon by Anton Vlasov https://artlist.io/Christian-113099 I have a license 😉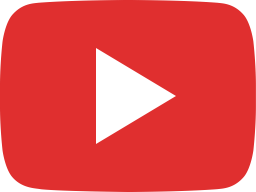 SOFTBODY TETRIS V12 😃
Here is my twelfth version of Softbody Tetris 😉 I like the music and it fits. As always, this is a matter of taste. It makes me happy to create such stuff. It makes a lot of fun. ASMR for my eyes 😉 I love the original Tetris game. And I love Jelly 😋 Rendertime more than 80 hours. One PC (1 Titan RTX + 1 Titan Xp) Fluid cache calculation time 19,50 hours Fluid cache 334,9 GB My Equipment: https://c4d4u.one/my-equipment/ My little Wishlist ❤️😍❤️ https://www.amazon.de/hz/wishlist/ls/37LL18FXKSXXM?ref_=wl_share This animtion I have created with Cinema 4D, Redshift, RealFlow, Forester and Anima. Unfortunately, my videos are copied very often. That's why you see the C4D4U logo so often in the szene. Sorry for that. Relax and enjoy this Tetris video. Some people make it happy and satisfied. It also has a calming effect. ******************************* ❤️❤️❤️ You want to support me via PayPal? 😍 https://www.paypal.com/cgi-bin/webscr?cmd=_s-xclick&hosted_button_id=GABJNULZQ44TU&source=url Thanks a lot for this ❤️ The donations flow into hardware, software and, of course, sweets that I will eat while creating the animations. ******************************* ❤️❤️❤️ ASMR = Autonomous sensory meridian response C4D4U: Animations and any tutorials https://www.youtube.com/c/C4D4U https://c4d4u.one MUSIC-MODE 😉 Tetris sound 😉 Lost Lovers by Paper Planes (Panama Pieces) https://artlist.io/Christian-113099 I have a license 🙂 #俄羅斯 方塊 #Tetris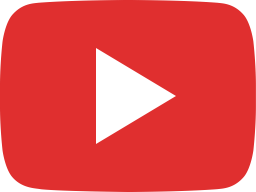 SOFTBODY SIMULATION / ANIMATION V13
A small red jelly ball goes its way 😃 I found the idea somehow funny. Are you hungry now? ASMR for my eyes 😉 ❤😀❤ Do you already know the first Softbody Game for Android: https://play.google.com/store/apps/details?id=com.SouthGamesStudio.JellyChill ❤😀❤ ==== THANK YOU === ❤😀❤ If you buy something from Amazon, you can support me by clicking on this link: https://amzn.to/3d0JeuF ==== ========= ==== ❤😀❤ Actually, I wanted to do an animation quickly. But this animation took an extremely long time. I had to adjust the settings of RealFlow several times. Since the plate is only at the end, the testing took extremely long. Sometimes the vanilla sauce flew through the plate and through the floor. SOFTBODY SIMULATION V13 / ANIMATION created with Cinema 4D and RealFlow. Here i used dynamic Tags and REDSHIFT for the rendering. The Liquid on the plate was made with the Cinema 4D plugin RealFlow. It makes a lot of fun to work with the Dynamics Engine from Cinema 4D and to make liquids with RealFlow. Rendertime: 7 hours (2 x Titan Xp) Dynamics Simulation with RealFlow and Tests: Any days 🙁 Create the Szene and material: I think 5 hours. Nvidia Titan Xp: https://amzn.to/3dZy4Yc Monitor: LG https://amzn.to/2XgjQMH Keyboard: Kensington https://amzn.to/2XjeujE Mouse: Logitech https://amzn.to/3aQoR2w My little Wishlist ❤️😍❤️ https://www.amazon.de/hz/wishlist/ls/37LL18FXKSXXM?ref_=wl_share Twitter: https://twitter.com/C4D4U Facebook: https://www.facebook.com/C4D4U-420803691739156 Instagram: https://www.instagram.com/c4d4u/ TikTok: https://www.tiktok.com/@c4d4u Relax and enjoy this video. Some people make it happy and satisfied. It also has a calming effect. ******************************* ❤️❤️❤️ You want to support me? 😍 https://www.paypal.com/cgi-bin/webscr?cmd=_s-xclick&hosted_button_id=GABJNULZQ44TU&source=url Thanks a lot for this ❤️ The donations flow into hardware, software and, of course, sweets that I will eat while creating the animations. ******************************* ❤️❤️❤️ ASMR = Autonomous sensory meridian response C4D4U: Animations and any Cinema 4D tutorials https://www.youtube.com/c/C4D4U Official Website: https://c4d4u.one MUSIC-MODE 😉 Bhangra Bang by Yanivi (Rock This Joint) https://artlist.io/Christian-113099 I have a license 🙂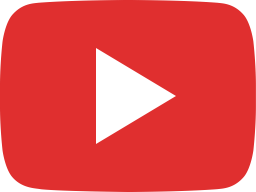 Marble Run Animation #1
Here comes my first video of the series "Marble Run Animation". I hope you like the animation ==== THANK YOU === ❤😀❤ If you buy something from Amazon, you can support me by clicking on this link: https://amzn.to/3d0JeuF ==== ========= ==== ❤😀❤ It makes a lot of fun to work with the Dynamics Engine from Cinema 4D -------------------------------------------------- 💓💓💓 Special Thanks for the idea of Marble Run shy bound Banana Plays Thank you all 💓 for helping me with the survey to find a suitable name Rendertime: 63 hours (2 PC (REDSHIFT + 2 TITAN RTX and 2 Titan Xp)). My Equipment: https://c4d4u.one/my-equipment/ My little Wishlist ❤️😍❤️ https://www.amazon.de/hz/wishlist/ls/37LL18FXKSXXM?ref_=wl_share Twitter: https://twitter.com/C4D4U Facebook: https://www.facebook.com/C4D4U-420803691739156 Instagram: https://www.instagram.com/c4d4u/ TikTok: https://www.tiktok.com/@c4d4u Relax and enjoy this video. ASMR for my eyes. Some people make it happy and satisfied. It also has a calming effect. ******************************* ❤️❤️❤️ You want to support me? 😍 https://www.paypal.com/cgi-bin/webscr?cmd=_s-xclick&hosted_button_id=GABJNULZQ44TU&source=url Thanks a lot for this ❤️ The donations flow into hardware, software and, of course, sweets that I will eat while creating the animations. ******************************* ❤️❤️❤️ ASMR = Autonomous sensory meridian response C4D4U: Animations and any Cinema 4D tutorials https://www.youtube.com/c/C4D4U Official Website: https://c4d4u.one MUSIC-MODE 😉 LoseMyselfInstrumental Version by RyanPrewett https://artlist.io/Christian-113099 I have a license 😉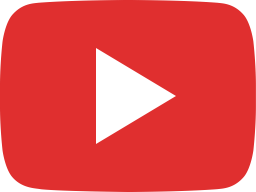 SOFTBODY TETRIS V15 😃
Here is my fifteenth version of Softbody Tetris 😉 This time a video in space (ha ha ha) It makes me happy to create such stuff. It makes a lot of fun. ASMR for my eyes 😉 I love the original Tetris game. And I love Space Jelly 😋 The video took an extremely long time because the dynamic computation of so many Tetrominos is very time-consuming. Special Thanks to: DerModster J Hoang The not so smart Unicorn Boco 000 (Everyone had the idea with low gravity) Thank you for that 🙂 Why are not the rows deleted? This is very time consuming. I only did that in version 9 of Softbody Tetris: https://www.youtube.com/watch?v=s9j62lkqRaQ ******************************* ❤️❤️❤️ You want to support me? 😍 https://www.paypal.com/cgi-bin/webscr?cmd=_s-xclick&hosted_button_id=GABJNULZQ44TU&source=url Thanks a lot for this ❤️ The donations flow into hardware, software and, of course, sweets that I will eat while creating the animations. ******************************* ❤️❤️❤️ Rendertime: 61 hours with two PC (2 Titan RTX, 2 Titan xP) My Equipment: https://c4d4u.one/my-equipment/ My little Wishlist ❤️😍❤️ https://www.amazon.de/hz/wishlist/ls/37LL18FXKSXXM?ref_=wl_share Apartment temperature maximum 31.4 degrees (Ups) Outdoor temperature 26 degrees This animtion I have created with Cinema 4D and Redshift. This time, I built the music with Ableton Live. I used a MIDI file to help. I hope you enjoy it. Unfortunately, my videos are copied very often. That's why you see the C4D4U logo so often in the szene. Sorry for that. Relax and enjoy this Tetris video. Some people make it happy and satisfied. It also has a calming effect. ASMR = Autonomous sensory meridian response C4D4U: Animations and any tutorials https://www.youtube.com/c/C4D4U https://c4d4u.one MUSIC-MODE 😉 I got a MIDI file from the Tetris song. I then built the song together with Ableton Live. I hope you enjoy it. #俄羅斯 方塊 #Tetris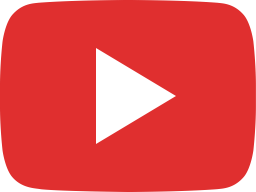 PacMan 3D V1 TEST with Jelly 😋
Here comes my first version of PacMan 3D with Jelly 😋. It's like a test. I love the game PacMan. I played that all the time as a child. Sorry for the noise at the end 🤣 I hope you weren't scared. I thought the idea was pretty funny. There were a few problems with soft body. So I wanted to shorten the animation. I hope you like it anyway. In the future I will deal more with Houdini to create interesting animations. Rendertime: 55 hours My Equipment: https://c4d4u.one/my-equipment/ My little Wishlist ❤️😍❤️ https://www.amazon.de/hz/wishlist/ls/37LL18FXKSXXM?ref_=wl_share Website: https://c4d4u.one Twitter: https://twitter.com/C4D4U Facebook: https://www.facebook.com/C4D4U-420803691739156 Instagram: https://www.instagram.com/c4d4u/ TikTok: https://www.tiktok.com/@c4d4u ******************************* ❤️❤️❤️ You want to support me via PayPal? 😍 https://www.paypal.com/cgi-bin/webscr?cmd=_s-xclick&hosted_button_id=GABJNULZQ44TU&source=url Thanks a lot for this ❤️ The donations flow into hardware, software and, of course, sweets that I will eat while creating the animations. ******************************* ❤️❤️❤️ Music: Marxist Arrow von Twin Musicom ist unter der Lizenz "Creative Commons Attribution" (https://creativecommons.org/licenses/by/4.0/) lizenziert. Interpret: http://www.twinmusicom.org/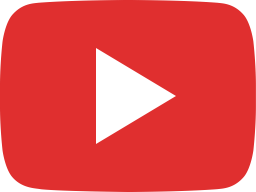 Softbody Tetris V21 😋 (with liquid)
Here is the twenty-first version of Softbody Tetris. I hope you like it ❤🙂❤ As always, here are a few small mistakes. The water flickers quite a bit. Unfortunately, the water also flows under the objects. That's why the video has been shortened a bit. I actually wanted to use other music but unfortunately there was a problem with the download. ASMR for my eyes 😉 I love the original Tetris game. And I love Jelly 😋 Fluid Calculation Time: 15 hours. Disk Cache for the fluid 44.8 GB Rendertime: 124 hours. Three PC and 1 Quadro RTX 8000, 2 x Titan RTX and 2 Titan xP (Rendertime / 3). My Equipment: https://c4d4u.one/my-equipment/ My little Wishlist ❤️😍❤️ https://www.amazon.de/hz/wishlist/ls/37LL18FXKSXXM?ref_=wl_share Website: https://c4d4u.one Twitter: https://twitter.com/C4D4U Facebook: https://www.facebook.com/C4D4U-420803691739156 Instagram: https://www.instagram.com/c4d4u/ TikTok: https://www.tiktok.com/@c4d4u ******************************* ❤️❤️❤️ You want to support me? 😍 https://www.paypal.com/cgi-bin/webscr?cmd=_s-xclick&hosted_button_id=GABJNULZQ44TU&source=url Thanks a lot for this ❤️ The donations flow into hardware, software and, of course, sweets that I will eat while creating the animations. ******************************* ❤️❤️❤️ The first part of the music I have create by myself. I used a MIDI File and Ableton LIVE to change the sounds. It makes a lot of fun to make music. But I have less time. This is the reason there are not many other music from me. #俄羅斯 方塊 #Tetris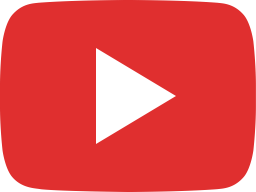 Slither or Wormate Test (Not good but not bad either)
Here I tried to create an animation with flying worms. I had seen some videos called Slither or Wormate. These have inspired me. At first I was very happy with the animation. Unfortunately, I am still practicing and my results are not yet good enough. I also made a couple of mistakes. But I think if I go on, then such animations go a lot faster and look a lot better later. I still have to figure out the right technique. I actually like the tracking itself very much. Only the movements of the running characters is a nightmare. How do you like this kind of animation? Rendertime: 35 hours Making time: Processing time: several days Tracking takes a long time. I also had to learn again how to do combined character movements. In addition, a lot of height adjustments had to be made. The biggest problem was the adjustment from 30 to 60 frames per second. I wanted the characters to run a little slower. However, very serious mistakes have crept in here. I will show these again later on my other channel. My Equipment: https://c4d4u.one/my-equipment/ My little Wishlist ❤️😍❤️ https://www.amazon.de/hz/wishlist/ls/37LL18FXKSXXM?ref_=wl_share Website: https://c4d4u.one Twitter: https://twitter.com/C4D4U Facebook: https://www.facebook.com/C4D4U-420803691739156 Instagram: https://www.instagram.com/c4d4u/ TikTok: https://www.tiktok.com/@c4d4u ******************************* ❤️❤️❤️ You want to support me via PayPal? 😍 https://www.paypal.com/cgi-bin/webscr?cmd=_s-xclick&hosted_button_id=GABJNULZQ44TU&source=url Thanks a lot for this ❤️ The donations flow into hardware, software and, of course, sweets that I will eat while creating the animations. ******************************* ❤️❤️❤️ MUSIC-MODE 😉 Discovery by DELNOVA https://artlist.io/Christian-113099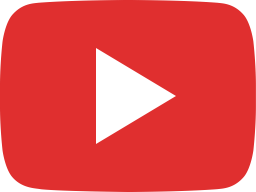 SOFTBODY SIMULATION / ANIMATION V4
SOFTBODY SIMULATION V4 / ANIMATION ASMR for my eyes 😉 The new Version V4 of my Softbody Simulation / Animation. Relax and enjoy this video. Some people make it happy and satisfied. It also has a calming effect. ******************************* ❤️❤️❤️ You want to support me? 😍 https://www.paypal.com/cgi-bin/webscr?cmd=_s-xclick&hosted_button_id=GABJNULZQ44TU&source=url Thanks a lot for this ❤️ The donations flow into hardware, software and, of course, sweets that I will eat while creating the animations. ******************************* ❤️❤️❤️ Rendertime 62 hours. Here i tested one rigid body and two soft body balls with different settings. Nvidia Titan RTX: https://amzn.to/34kIgq0 Nvidia Titan Xp: https://amzn.to/3dZy4Yc Monitor: LG https://amzn.to/2XgjQMH Keyboard: Kensington https://amzn.to/2XjeujE Mouse: Logitech https://amzn.to/3aQoR2w Why did it take so long to upload? I wanted to do something different but I had a lot of problems with plugins. So first of all this video. This was an idea from sky bound. ASMR = Autonomous sensory meridian response C4D4U: Animations and any Cinema 4D tutorials https://www.youtube.com/c/C4D4U Official Website: https://c4d4u.one MUSIC-MODE 😉 "Under the gun" from YouTube Library